David Shuler
President of Y2x
Shuler is Co-Founder and President of Solteir. Previous roles include, SVP and Chief of Staff for NYSE, and managing director of CME Group Inc. and Paxos/itBit. In those roles he had responsibilities for government relations, and he developed, negotiated, and executed complex international transactions in regulated environments. He was part of the team responsible for NYSE's acquisition of Archipelago and subsequent merger with Euronext. He has also held leadership positions at Goldman Sachs in New York and Japan, and served for 14 years as a Foreign Service Officer in the U.S. State Department.
Shuler has a B.A. from Dartmouth College. He serves on the Board of the Museum of American Finance in New York.

Dori K
Legal
Dori V Karjian possesses a deep skill set in transactional, corporate and securities work, with an emphasis on structuring and compliance related issues facing private securities offerings. With more than 20 years legal experience, he joins the Leadership Team of Solteir, serving as General Counsel and a Member of the Executive Committee. Karjian represents entrepreneurs and innovators through all stages of business development in various industries, including financial services, media, entertainment, technology, and aviation. He also provides general counsel services to private companies and enterprises in the U.S. and internationally.

Dori V Karjian holds a B.A. from Tufts University and J.D. from University of Oklahoma College. He was admitted to the State of Washington Bar in 1999 and the State Bar of California in 2002. A volunteer at several community and youth organizations, he is the former President of Seattle United FC – the largest youth soccer club on the West Coast, and member of both the Washington State Bar Association and State Bar of California.


Manny Leon

Financial Controller
Emmanuel Leon, (Manny), serves as the Financial Controller for Solteir and Y2X. Manny is a seasoned accounting professional with more than a decade of experience in financial services and controls all aspects of Finance, Accounting, and Reporting. Prior to joining Solteir in 2019, he served as the Financial Controller for G2 Investment Group, Threat Pattern, Solgaard, Brava Investments, and Forbes Private Capital Group, where he was responsible for all accounting functions, forecasting and budgeting, finance operations, financial reporting, and analyzing financial data.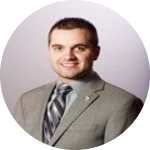 Evan Barnes
Town Supervisor
Evan Barnes is the town supervisor and manages the property leases and relationship with the local governemnt. Evan has been working with Solteir from the inital property search and continues to provide great resources to the business and operations.